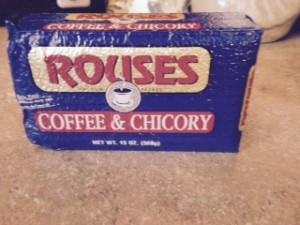 Since by my very nature I am pretty energetic, I don't rely on several cups of coffee in the morning to get me going.  One is enough and that one is now Rouse's delicious coffee & chicory.  Since arriving in New Orleans this is the coffee our son-in-law brews every morning…..to perfection.  Add some raw sugar or stevia and a bit of half 'n' half to create a little cup of heaven!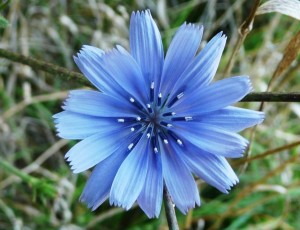 Chicory is an herb that flaunts a pretty blue flower when in bloom.  But the root of the plant is where the magic is.  Louisianian's began using chicory to stretch ground coffee when naval blockades cut of the port of New Orleans during the Civil War.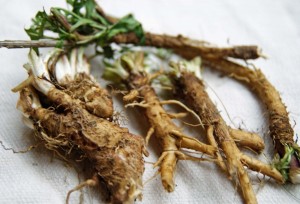 Long known for its medicinal uses to cleanse the liver and heal gout, chicory was first grown and used to brew healing tea in Egypt.  It spread to France years later and made its way from there to New Orleans.  The taste is a bit different from other coffee but I have become addicted to the slightly sharp flavor.
Enjoy some coffee with chicory and have a beignet!  It's a wonderful way to experience a bit of New Orleans, wherever you may be!  If you're a reader in Coastal Georgia ask Dan, the manager at The Market at Sea Island for the special coffee and chicory blend this wonderful shop offers!  You might even ask him to see if the bakers at The Cloister might make a few beignets!