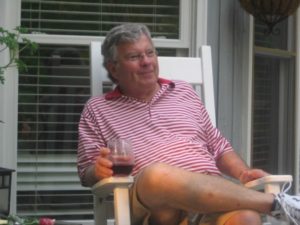 It's been months since I posted as The Permanent Tourist. I haven't communicated with readers for quite sometime because I've always based this blog on positive and happy subjects. 2018 has been a very rough year for my family. First with the loss of my father on February 1 and then my precious husband, known as Mr. T to readers, on May 25th. My mind has been in such a blur I could not have put words together to make even a short post. And it was a very private time for my family. I felt like Tom took part of me with him but, slowly, I'm coming back to life.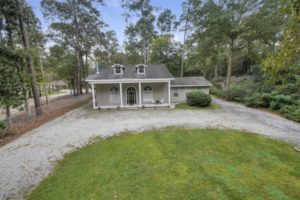 We bought a lovely family home in Louisiana and spent as much quality time as we could together before hospice stepped in for both dad and Tom. I cannot say enough about the amazing folks who work with Heart of Hospice. They helped us with care and prepared us as best they could for the inevitable transitions of these two amazing men. I can now say that I understand the term "Widow Brain". It's an unbelievable fog that descends on the mind after great loss. Putting one foot or one thought in front of the other seems an impossible task. Losing my sweet husband and my father within months of each other is the most painful thing I have ever survived and, believe me, there have been days when I thought I wouldn't.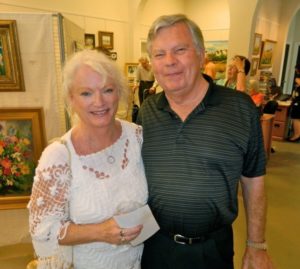 Tom worked right along side me as I began this blog five years ago. He even came up with the name in his creative way. He had that side to him many didn't know, but I did. He never ceased to inspire and support me.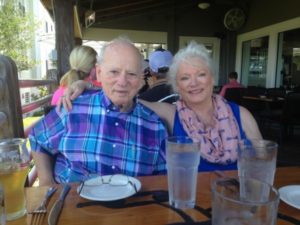 These two men were my biggest fans. Dad always encouraged me to write and keep this blog going as did Tom. So here I go…..it's time to get back into the blogging groove! I may not produce daily posts but the ones I do share will be interesting and introduce you to this wonderful place we now call home. Life must go on and joy must replace great sorrow. Join me on all of the new adventures that are beginning to flow into my life now! It's a time to rediscover joy and happiness, to celebrate love and, hopefully, a local radio station that wants a great new show!
22 Responses
Leave a Comment