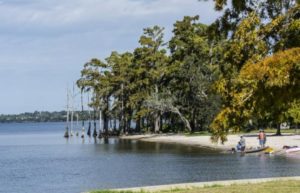 One of my favorite classical guitar works by Rodrigo for this fine Sunday morning!  It's hot and raining each day amid ground shaking thunder and lightning bolts that threaten to break the windows.  Murphy hates it, hiding his head under our bed, hoping to melt into the oriental rug.  It hasn't happened yet!  I'm enjoying the season of summer as much as one can when hot, steamy weather is the order of the day.  I get through it with lots of iced tea and cool showers!  Stay cool and enjoy!
2 Responses
Judith Says:


Frustrated that I can't hear anything on my phone! But thanks~ weather is being typical TX awful here too. Had forgotten the horrors of TX summer, coastal ot not.much love, Judith

peyek kacang Says:


Wow! At last I got a webpage from where I know how to
actually obtain useful data regarding my study and knowledge.
Leave a Comment