I'm doing something a bit different today.  We're celebrating the 6th Annual Best Chefs of Louisiana during the month of April here in the New Orleans area.  The American Culinary Federation New Orleans Chapter and The New Orleans Mission have joined together to host this annual event that features outstanding chefs in our region.  You might recognize some of the past honorees including Chefs John Besh, Susan Spicer, Tory McPhail and Paul Prudhomme.  Tuesday, April 12th, is the night and the historic Lakefront Airport is the place.  This year's chefs will be honored for their many contributions to the culinary scene in New Orleans.  You'll have an opportunity to taste some of their signature dishes when you attend this amazing event.  Music will be provided by Louisiana Spice and I'm featuring music by them today.  You'll be up dancing and enjoying when you order your tickets here:  www.acfno.org, or call 504-559-7485.
This organization has given so much back to our community.  This year the ACFNO's Best Chefs of Louisiana fundraiser has chosen the New Orleans Mission and the ACFNO culinary scholarships fund for their 2016 charities.  The Mission provides shelter in 60 different locations for homeless men and women.  They are the largest faith based private service provider to the homeless population in the area serving 244 people daily.  They provide food, shelter, clothing and spiritual guidance to the hurting and hungry.  The New Orleans Mission is committed to meeting the physical, social and spiritual needs of the homeless community.  The ACFNO's scholarship enables college students in the pursuit of careers in the culinary arts field.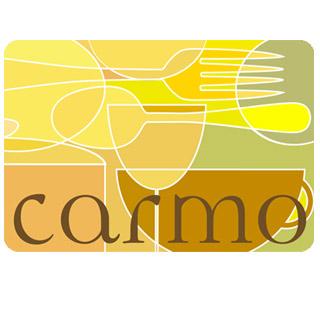 I had the pleasure of enjoying a fabulous lunch at the hot restaurant, Carmo.  Chef Dana Honn, an ACFNO honoree, treated us to an array of absolute deliciousness that I'll write more about in Tuesday's blog post.  I am in my glory meeting all of the wonderful chefs and experiencing the restaurant scene in this culinary mecca!  You'll be reading about more great food and fun events weekly!
Leave a Comment