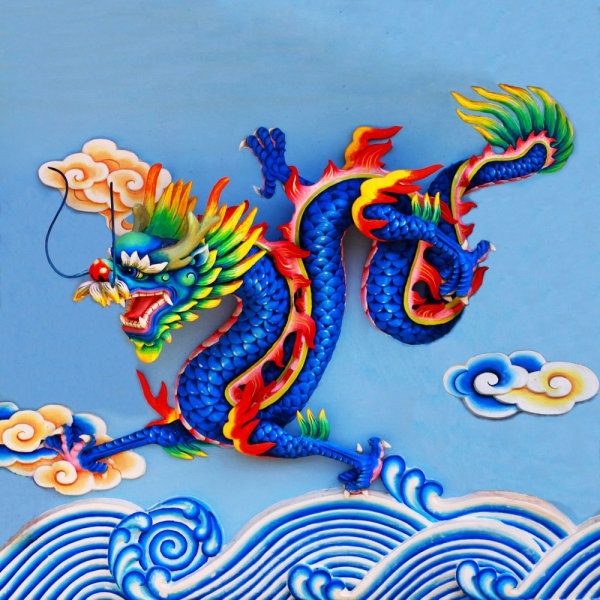 I first tasted Kung Pao chicken while living in New York City. I loved the spicy flavors and the crunch of peanuts…..layers of deliciousness exploding on the taste buds. I found a recipe and have made it for years but it keeps evolving. This latest version that I came up with a couple of weeks ago is definitely the best yet! You can adjust the heat by using less red pepper flakes or omitting them entirely. My secret for making Asian cooking easier is to do the chopping, placing everything in small bowls beside the wok so each step of the recipe can be handled quickly and easily. Stir frying, at a high heat, requires being prepared. Please let me know if you try this recipe! Wishing you all a wonderful weekend!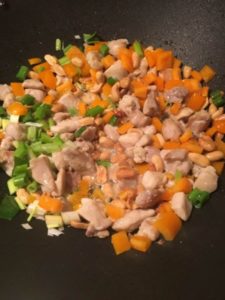 Kung Pao Chicken
2 whole, boneless, skinless chicken breasts, split and cut into half inch cubes
1 large egg white
2 tablespoons cornstarch or arrowroot powder
Place the cubed chicken breast into a medium sized bowl. Add the egg white and cornstarch or arrowroot powder and stir to coat the chicken well. Allow to stand at room temperature for about 20 minutes. This process is called "velveting" the chicken.
1/4 cup coconut oil
3/4 cup raw peanuts
4 scallions diced, including green ends
1 red or orange bell pepper, diced
3 cloves garlic, peeled and minced
1 tablespoons fresh ginger root, minced
To Stir Fry:
In a large wok, heat the coconut oil until melted. Add the chicken, tossing in the oil. As it begins to brown add the peanuts, scallions, bell pepper, garlic and ginger root. Toss in the hot oil until the veggies are just tender…you want a bit of crunch. Add the sauce and cook until heated through and sauce has thickened. Serve over jasmine rice and enjoy an ice cold Tsing Tao beer!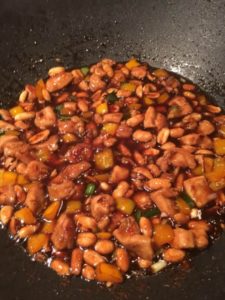 Sauce:
1/4 cup soy sauce
1 tablespoon sesame oil
1 tablespoon Chinese cooking wine or sherry
1 tablespoon rice wine vinegar
1 tablespoon monk fruit or coconut sweetener
1 tablespoon red pepper flakes
1 tablespoon cornstarch or arrowroot powder
1 tablespoon red or green pepper jelly
Mix all ingredients, except the jelly, and pour over the chicken mixture as instructed above. When the sauce is thickening add the pepper jelly and stir well until the jelly has melted into the sauce.
NOTE: There are many brands of pepper jelly on the market. The one I used was actually made by a friend using my sister-in-law's recipe…lucky me! I'll see if I can get permission to share it with you!
One Response
Leave a Comment