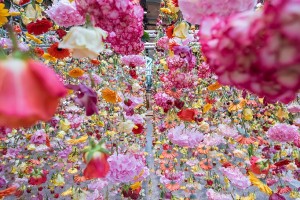 It's Valentine's Day. I often wonder about traditions. Today I'm researching flowers and why we give them to our loved ones on this special day. I found the term "floriography" on Martha Stewart's beautiful website. It's a tradition started in Victorian England when flowers were delivered to express a love interest to a lady fair. I found the photo I'm featuring above on a site that talks about the flower artistry of Rebecca Louise Law. Ms. Law adorns the most unusual places with flowers! Can you imagine the glorious fragrance?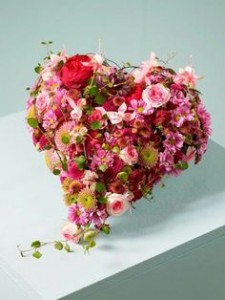 I love this bouquet in a heart shape! Colorful and capable of being dried and preserved to be enjoyed for years to come. Somehow the flowers don't seem to wasted in this form. I hate watching cut flowers wither and fade away. It's always so sad when it is time to dispose of them. This bouquet can live on!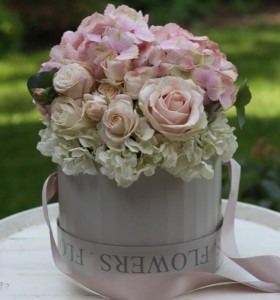 I also love unusual containers! Isn't this a lovely arrangement? The more unique the combination and presentation the better! I hope you'll enjoy and celebrate love today and everyday! We don't have to wait for February 14th to send a message with flowers!
Leave a Comment