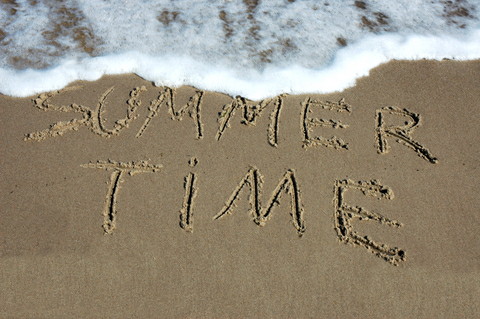 I've got the song "Summertime" spinning around in my mind today!  It's hot, hot, hot and time for some easy cooking and living!  I'm keeping things simple and delicious with my post today.  I'm not a big meat eater, but I do like some good sausage on the grill, it has to be really good for me to bother.
I discovered Holme's Smokehouse Original Pecan Smoked Sausage from Texas and the rest is history.  My Texas roots took over the moment I read the label and the bonus of it being a BOGO at our local Harris Teeter last week cinched the deal.  I limit my intake of cured meats like this, but this is worth the splurge once in a while.  With the first bite, the snap of the casing and the burst of juicy, pecan smoked flavor, I was in foodie heaven!
So this is what we had for dinner the other evening.  Holme's sausage on the grill, with ciabatta bread that I brushed with garlic olive oil from Golden Isles Olive Oil and fresh okra and summer squash from Uncle Don's.  I tossed the veggies with plain extra virgin olive oil, a bit of pink salt and put it right on the grill with the sausage as it cooked.  A nice, crisp Pinot Grigio…cool and refreshing….a perfectly quick summer meal!