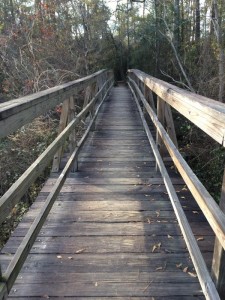 As a blogger I share my writing with my readers.  But there are always boundaries as to how much of my personal life I share.  I have always written this blog as a form of creative therapy.  Over the past four years my laptop had seen many doctor's offices and hospital rooms.  But I rarely shared that with you.
Now it has become routine to be taking either my mom, dad or Mr. T to any number of doctors depending on what the need is.
I began "grief" therapy several weeks ago as a means of dealing with all that is happening.  And I have to be honest and admit there are days when I am so overwhelmed by it all I can't begin to think, much less write.
I felt the need to share this with those of you who have supported and followed me over the years.  I appreciate each of you and want you to know it.
I see life in such a different way now.  The responsibility of caring for my parents and husband is one I never take lightly.  And I have to add that my daughter never ceases to amaze me. Her selfless caring is above anything I have ever seen.  I must have done something right!
Right now I just want to say thank you and let you know how very grateful I am.  A new week has begun!  Please share what your hopes and goals are for today!  Keep on keeping on!
3 Responses
Marisa Franca @ All OUr Way Says:


Before I mention my week, I want to let you know I've been there. I felt responsible for my mom and dad. There were days I felt I couldn't spread myself any thinner but looking back I wouldn't trade one minute of it — I wish they were still alive.
This week is still studying week. Improving my photography, working on my blog with a weekly post but also studying the improve what I write and how I present it.
God bless you and take care of you, Melissa. Praying for your strength.

Judith Says:


Oh, you'll get by with a little help from your friends, and the love from your distant family, but keep your head up cooking…for some reason I'm remembering your Grandfather Arthur painting Jewel's toenails, always red. Love always, Judith

Bonnie Del Rosal Says:


Thinking of your words here and how honest you have always been in your blog. I believe your sharing is not only your personal therapy, but let's readers feel like they're not alone in all that occurs in this wonderful and not so wonderful thing called ' life'. We never know what' tomorrow will bring. If we can keep communicating and keep our thoughts positive we will find blessings in what ever each day brings.
Keep sharing Melissa…it's good for all!
May God bless you and your precious family with good health and happy hearts!
Sending love and big hugs,
Bonnie
Leave a Comment